Air Hammer Pneumatic Hammer Base
| | |
| --- | --- |
| Place of Origin: | Zhejiang,China (Mainland) |
| Brand Name: | SUPERMECH |
| Material: | Steel |
| thread: | M8, M10,M12,M14,M16 |
Product Description
Payment & Shipping Terms
Supply Capacity
Trade Term:
FOB,CIF,EXW
Production Capacity:
1000 Pieces /Month
Payment Terms:
T/T, WU
Packing:
box
Min. Order:
5 Piece/Pieces
Delivery Date:
10-15 days
Means of Transport:
Ocean, Air, Land
PRODUCT NAME: Air Hammer Pneumatic Hammer Base

MODEL: For SK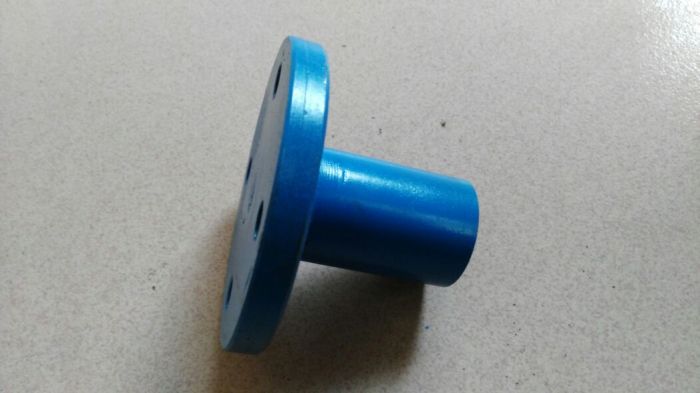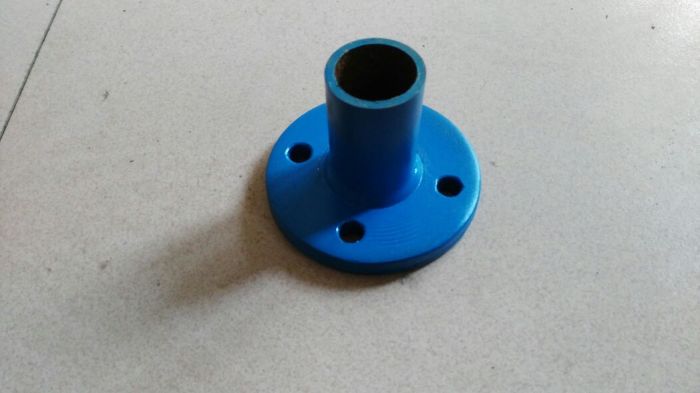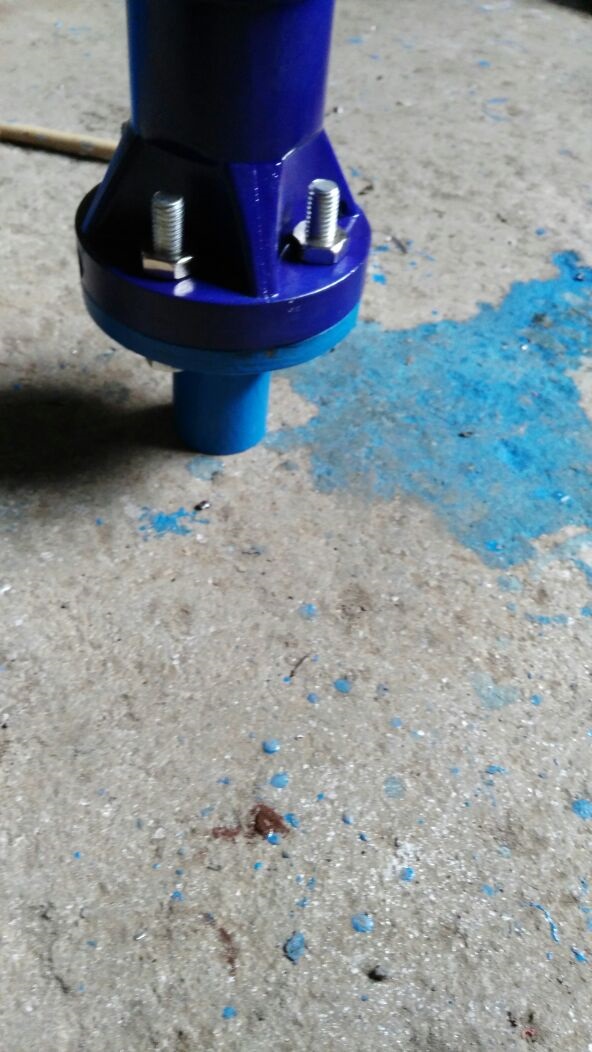 Model

A

B

C

D

E

F

Kgf/cm2

The air consumption L

impact force N.M

Base thread

SK·30

9

67

82

135

1/4″

1/8″

3~7

0.028

-2.0K mg/sec

M8

SK·40

11

77

98

175

1/4″

1/8″

3~7

0.028

-9.0K mg/sec

M10

SK·60

12.5

110

143

220

1/4″

1/4″

3~7

0.028

-18.6K mg/sec

M12

SK·80

17

140

170

275

3/8″

3/8″

4~6

0.455

-28.2K mg/sec

M14

SK·100


3/8"

3/8"
5-7

1.012

-42.0K mg/sec
M16
1.Product Description

Pneumatic Percussion Hammer is widely used in material separating, material conveying, hopper exhausting, powder falling

supporting, material tamping and so on. It is an advanced, innovative and unique device of facilitating powder falling. This product
can automatically prevent the adhesion, blocking and bridging during powder conveying in pipeline, hopper and storage bin, thus
reducing the damage and deformation to walls of equipment. This product is extensively applied in chemical, fertilizer, food,
pesticides, medicine, ceramics, glass, cement, fuel and other powder processing industries.
2.Installation and maintenance:
Will strengthen the steel welding in shock, will be subject to screw hole center distance, symmetric.Before welding to work to the wall.For the wall thickness is less than the prefix = st14mm work thin wall, generally positive welding work on 2-3 mm reinforcing plate, and then will have welding stiffener jar on welding in strengthen the wood.Long-term use of jar, in order to ensure production safety, high available rings according to insurance line.Use time more than three months, should be timely and unpick and wash, unpick and wash need to loosen the flange on four partial to listen to the eccentric nut to pull out steel bushing are clean and coated with a small amount of lubricating oil, in order to ensure the normal work in institutions of magnetic piston.Who remove the jar over the flange nut and the repackaging, should adjust locking spring break, usually in the range of 4 to 5 mm is better, in order to ensure the normal work of the jar.
3.Working principle:
Air hammer have internal - strong magnetic magnet, before at the end of the action, magnetic hammer head close to the magnetic substrate.When the 3-way magnet valve (electricity, air inlet pressure is greater than joint magnetic force, magnetic hammer head high speed from the substrate, impact to the bottom.After impact, the 3-way magnet valve (electricity, gas inside the product out, hammer head with the aid of the spring back to the initial position.The impact of the air hammer, passed to the warehouse wall pipe or barrel, enables the material to flow smoothly.
Dear Mr/Ms,
Come to China, Come to SUPERMECH.
We are factory of Pneumatic Cylinder and Pneumatic Fittings, air source treatment(FRL Combination), Solenoid Valve, if you are interested in our company, please contact us freely, We promise to reply email to you in 24 hours.
Contacts:
NINGBO SUPERMECH PNEUMATIC HYDRAULIC CO.,LTD.
Sales: Tracy zhang
Skype: tracy.zhang5
Tel: +86-574-88867713
Fax: +86-574-88865713
Category: Pneumatic vibrator